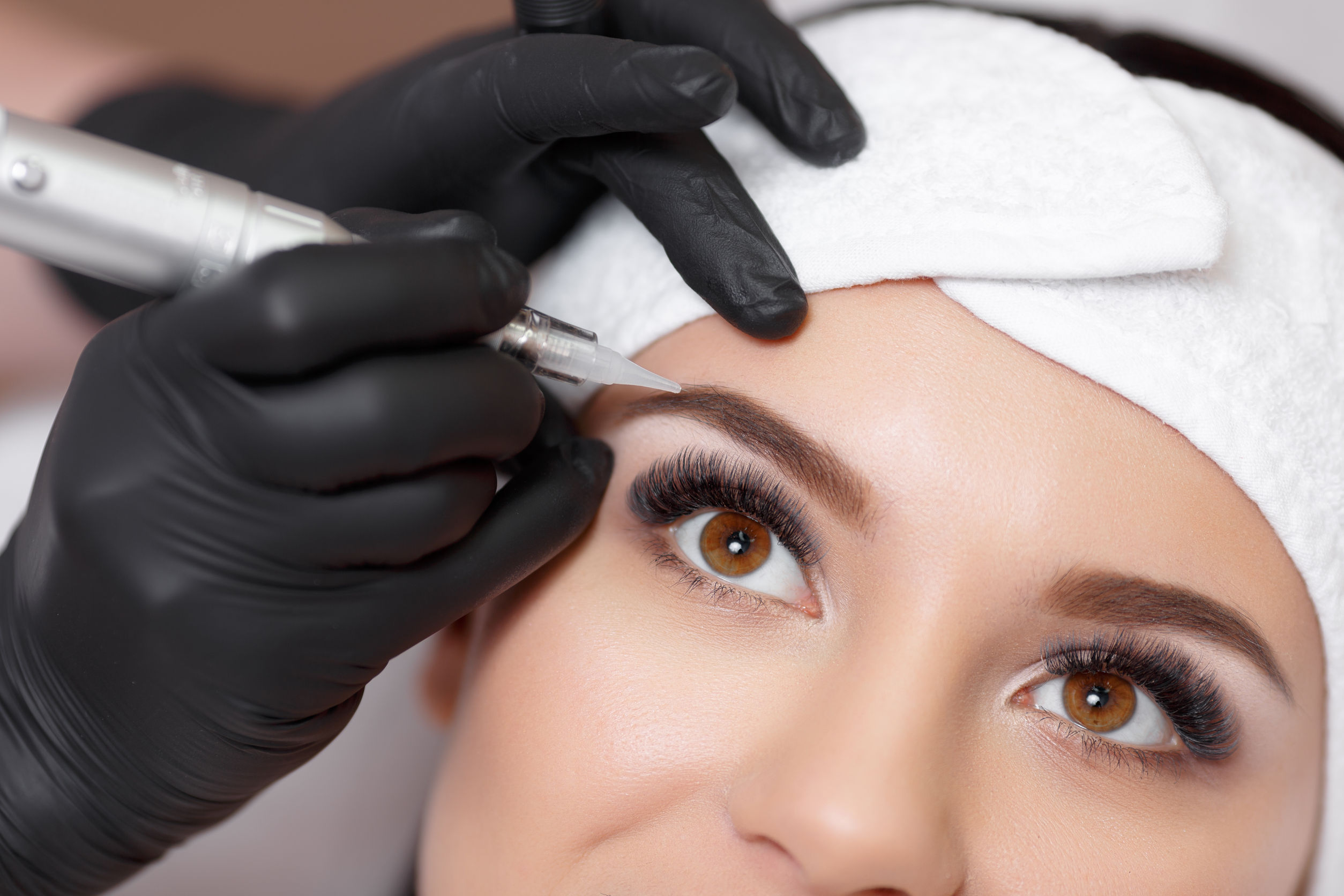 EYEBROWS
Eyebrows can be a painful topic for many women. 
Few of us have been rewarded by nature with eyebrows of normal density and ideal shape. More often we have eyebrows different in length, with uneven hair growth or not quite the color that we would like to have. Permanent eyebrow pigmentation allows you to not only save time spent on applying makeup, but also correct these imperfections. 
Permanent eyebrow pigmentation is a cosmetic procedure that allows you to change the outline and shape, add thickness and color by depositing  pigment into the upper reticular layer of the dermis. This procedure requires training and artistic skill.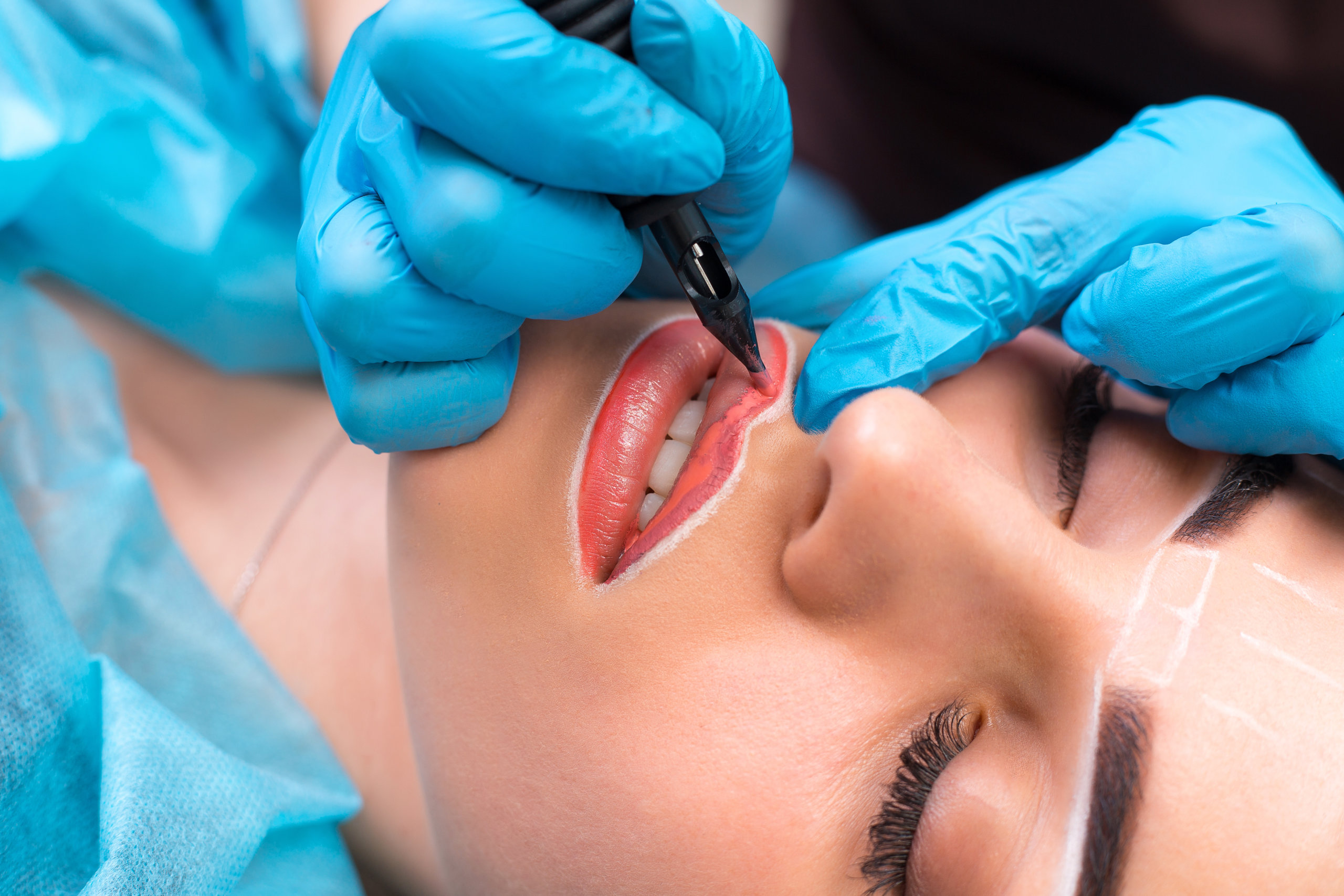 LIPS
It's not a secret that pouty, seductive and expressive lips are the cherished dream of almost every girl. Unfortunately, not everyone is lucky to have them by nature. This problem can be easily solved with the help of permanent makeup, which could replace fillers and save your money. 
Unbalanced symmetry, a thin appearance and lack of natural pigment can also be corrected in a natural way with this advanced technique. 
Helps create defined contour, emphasize natural beauty or make lips appear fuller and more attractive with the right color accents.

Eliminate the need of spending money on decorative cosmetics and saves the time on daily makeup routine.

Does not wash off with the water, does not change the shape and color in the sun and never smudges. Enhances overall natural beauty of the lips.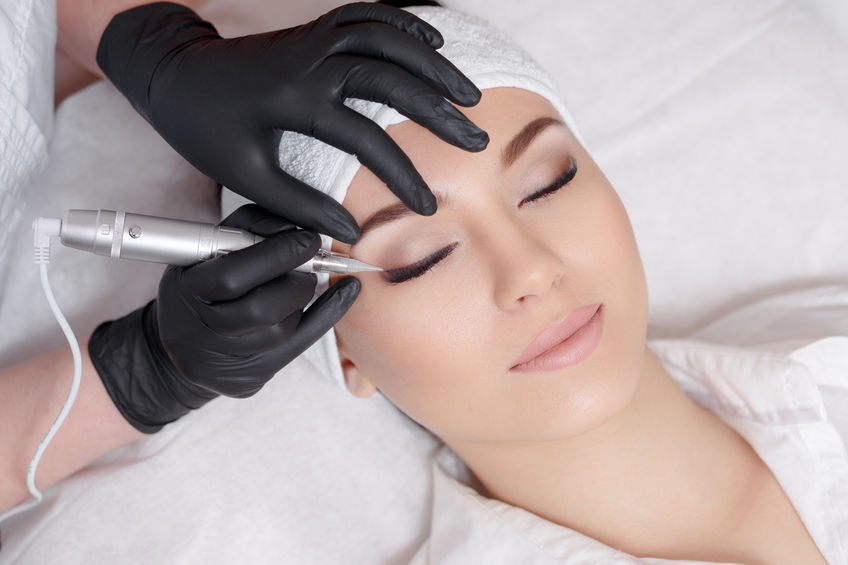 EYES
Permanent eyeliner tattoos are fast becoming a high demand beauty treatment, saving thousands of women time and effort every day when they want to look their best.  
It helps visually enlarged the eyes, improve the shape and make the lash-line appear thicker. 

Different Styles of Permanent Makeup for the Eye: 
Eyelash enhancement: 
A great solution for those who don't feel they want a defined eyeliner tattoo. The pigment is applied to the areas in between eyelashes top or bottom, giving a hint of permanent eyeliner without the obvious line.

Classic Winged Eyeliner: 
If applied correctly, winged eyeliner can visually improve the shape of the eyes.  Winged eyeliner is not recommended for mature clients.

Shaded Eyeliner:  
Shaded eyeliner can be used to create a gorgeous smokey shadow effect that will look perfect every day, whether you're at work, at home or going out. With the shading technique you have the option of using different pigment colors, creating bright, unique look. 

By choosing a permanent eyeliner treatment, you can enjoy looking your best from the moment you open your eyes. 
About Mile High Modern Beauty in Denver, CO
Located in the heart of Denver, Colorado, Mile High Modern Beauty – owned and operated by Oxana Hull – offers an intimate setting for all your beauty needs. Our services include but arent limited to Permanent Makeup, EyeLash Extensions, and Customized Skincare.
For more information please visit our location in downtown Denver at 4155 E Jewell Avenue, Suite 301 Denver Colorado, 80222 or send us a message